With nights drawing in and pumpkin day approaching layer up with this autumn edition of the Dead Nooz and get down to our next two gigs. Exciting release nooz too.
Why not sign up to our newsletter and get these hot items in your box every two months or so? Just use the form at the bottom of the page 👀⬇️
TONIGHT!!!

Saturday October 9. Punk 4 the Homeless all-dayer benefit at St. Paul's Church Stoke Newington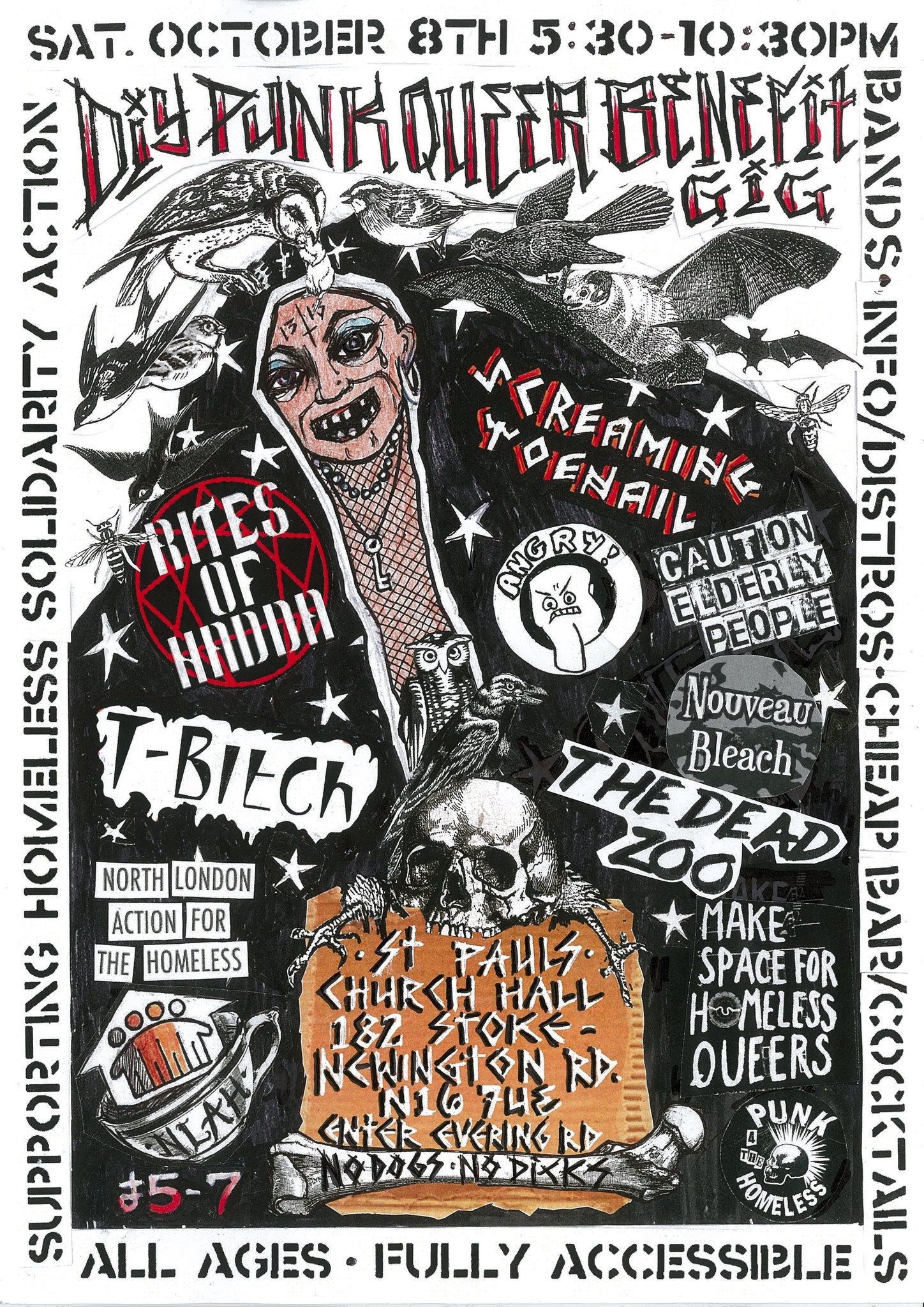 An amazing one day punk festival at St Pauls West Hackney in aid of North London Action For Homeless, The Outside Project and  Punk 4 the Homeless supporting homeless queers in these dire times with the awesome Rites of Hadda Screaming Toenail Angry T-Bitch Nouveau Bleach and Caution Elderly People. This will be nuts. 
£5-£7 donation // £10 covers entrance for 1 person & a friend of The Outside Project. 
TRIGGER WARNING: DISCO BALL MADNESS & RIDICULOUSNESS 
NO DICKHEADS!
This is a cause we care a lot about especially in the current political and economic climate so dig deeeeep! 
More info: https://www.facebook.com/events/1198242494360585
Wednesday 9th November, back at The Lexington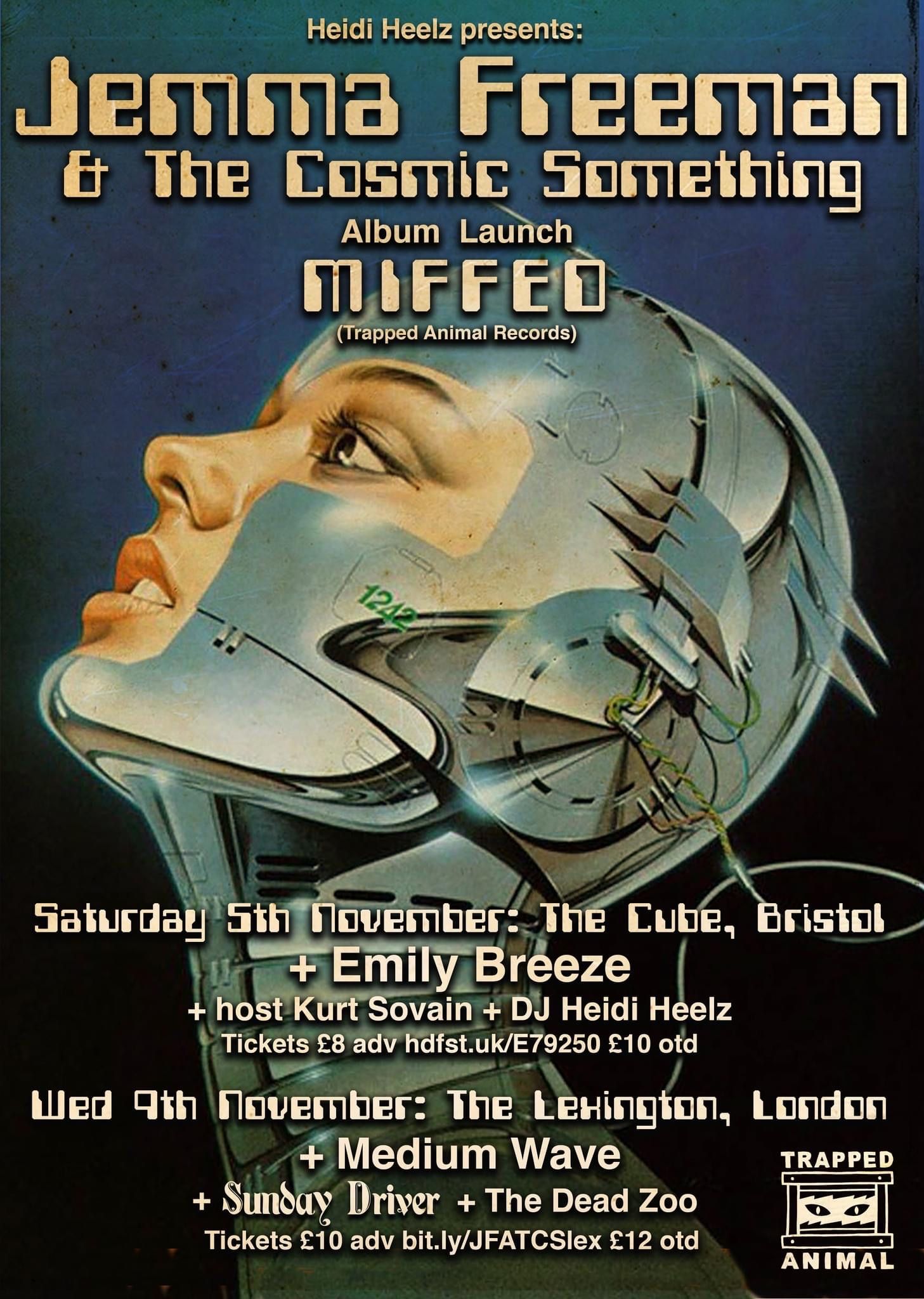 Here's a video of us performing our latest single at The Lexington back in August and we're back again in a month's time for another show.
This time we support the awesome Jemma Freeman and The Cosmic Something on the occasion of their album launch with Medium Wave and Sunday Driver. This will be a night to remember. Jemma is an amazing artist and their album Miffed is not to be missed!
£10 advance, £12 OTD.
Details / address on our home page or here: https://www.facebook.com/events/3290268054624891
Advance tickets here: https://www.wegottickets.com/event/555927
Loud Women 5 Compilation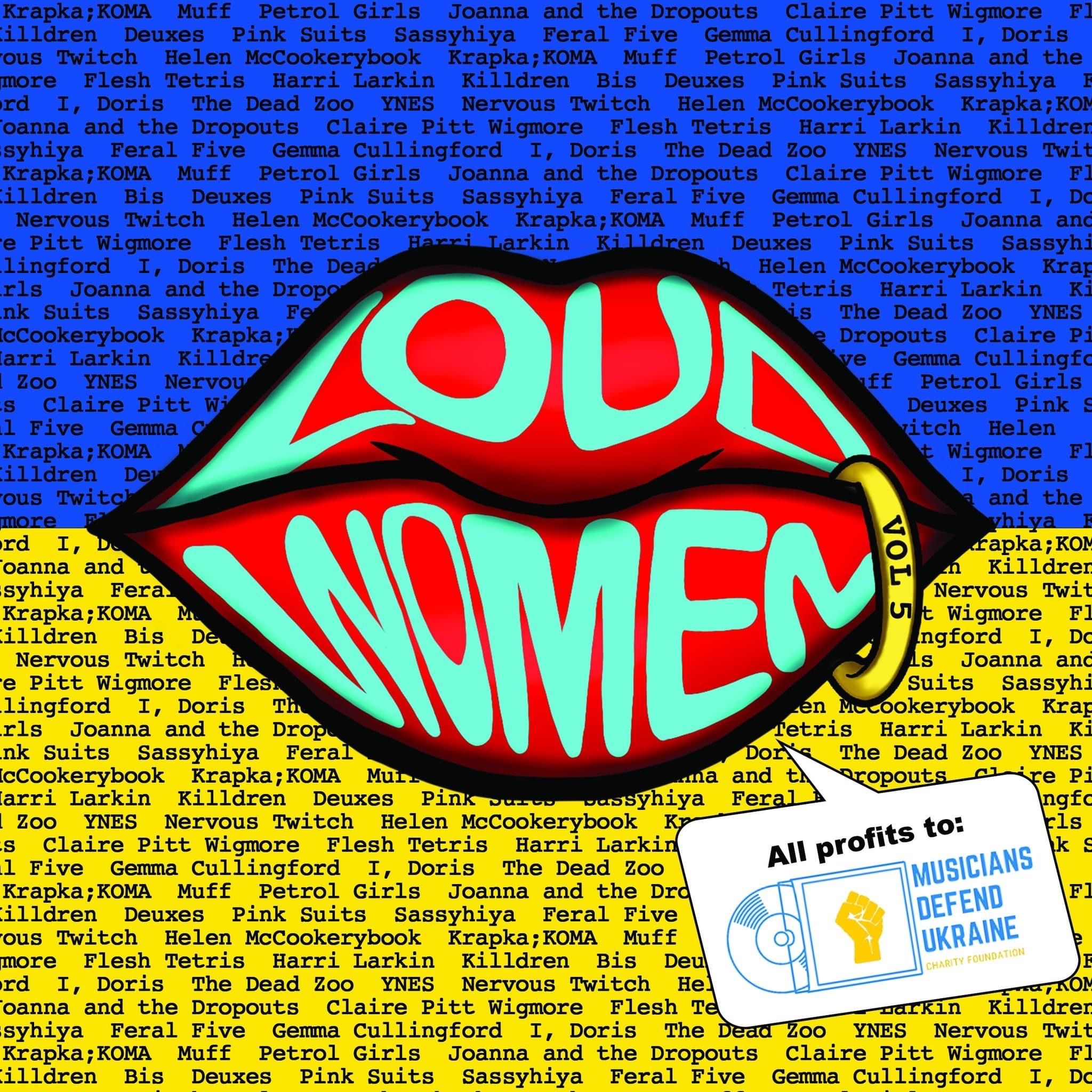 We're thrilled and honoured to have been invited to have a track on this awesome compilation which directly benefits Music Defends Ukraine. You can preorder right now, right here. It is released in December.
Read more about it at Loud Women.
That's all for now. See you tonight in church! Here's another live video from August for you to enjoy, this time from Roadkill Festival at The Victoria.