Hey Deadzoonies!
It's been a while since an update, we know. 
A lot's happened since the last time we sent one of these out. Several shows, more studio time at Hackney Road with James Aparicio and a remix of single "Selfish, Spoiled" for the wonderful Ghost Car that came out last month to boot as part of their remix EP to raise funds for Mermaids, the brilliant charity that helps trans and non binary children and their families in these difficult times. #protecttranskids!
But we're here to talk to you about that aformentioned material we recorded with James Aparicio (Grinderman, Spiritualized, Depeche Mode, Throw Down Bones), which Kaoru went to New York to mix earlier this year. The first fruits of that productive collaboration, the single "Hoover Damned" will be released in a few weeks time on August 23rd, with a release show the day after at the lovely Walthamstow Trades Hall. We think it's the best thing we've done so far and can't wait for you to hear it. 
We have a bunch of shows leading to the release week and we though we'd take a moment of your time to tell you about the countdown.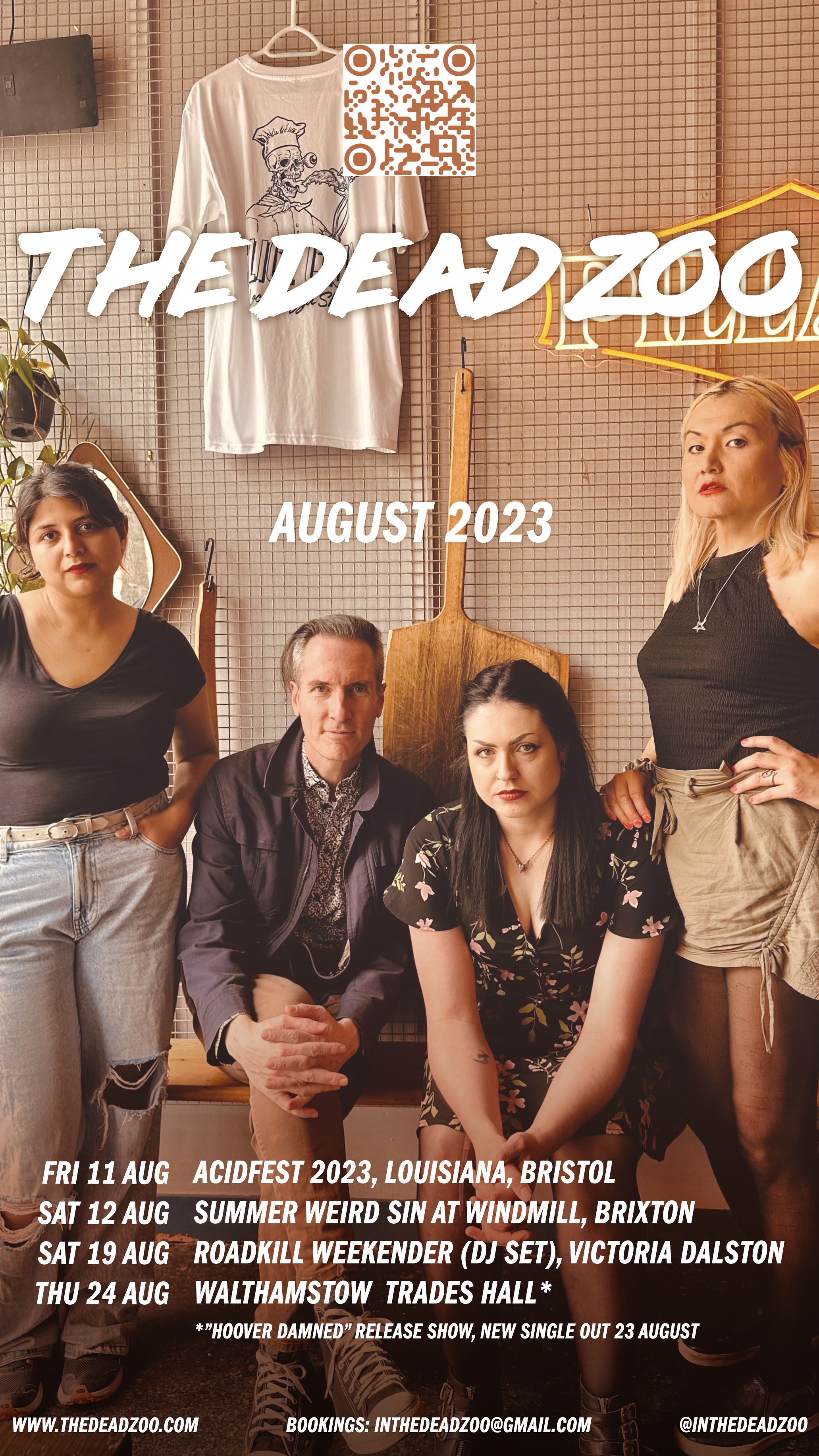 Countdown to Hoover Damned
Friday 11th and Saturday 12th August - Bristol to Brixton double header!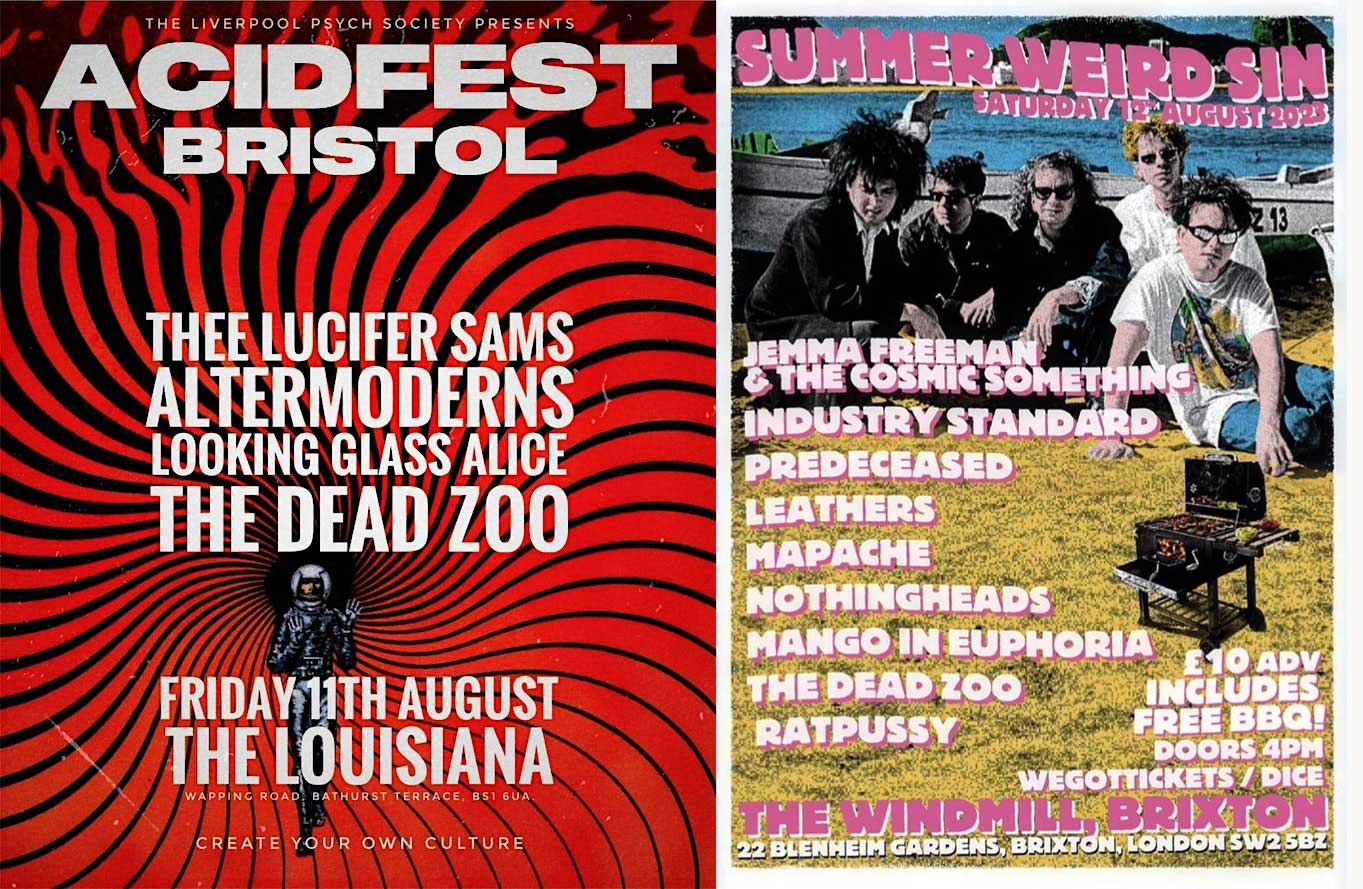 We kick off with two back to back day festival shows. Acidfest 2023 at The Louisiana in Bristol on Friday 11th before legging it back up the M4 to The Windmill in Brixton for the annual Summer Weird Sin all dayer and BBQ on Saturday 12th.
Saturday 19th August – DJ Set at Roadkill Festival 2023 – THE FINALE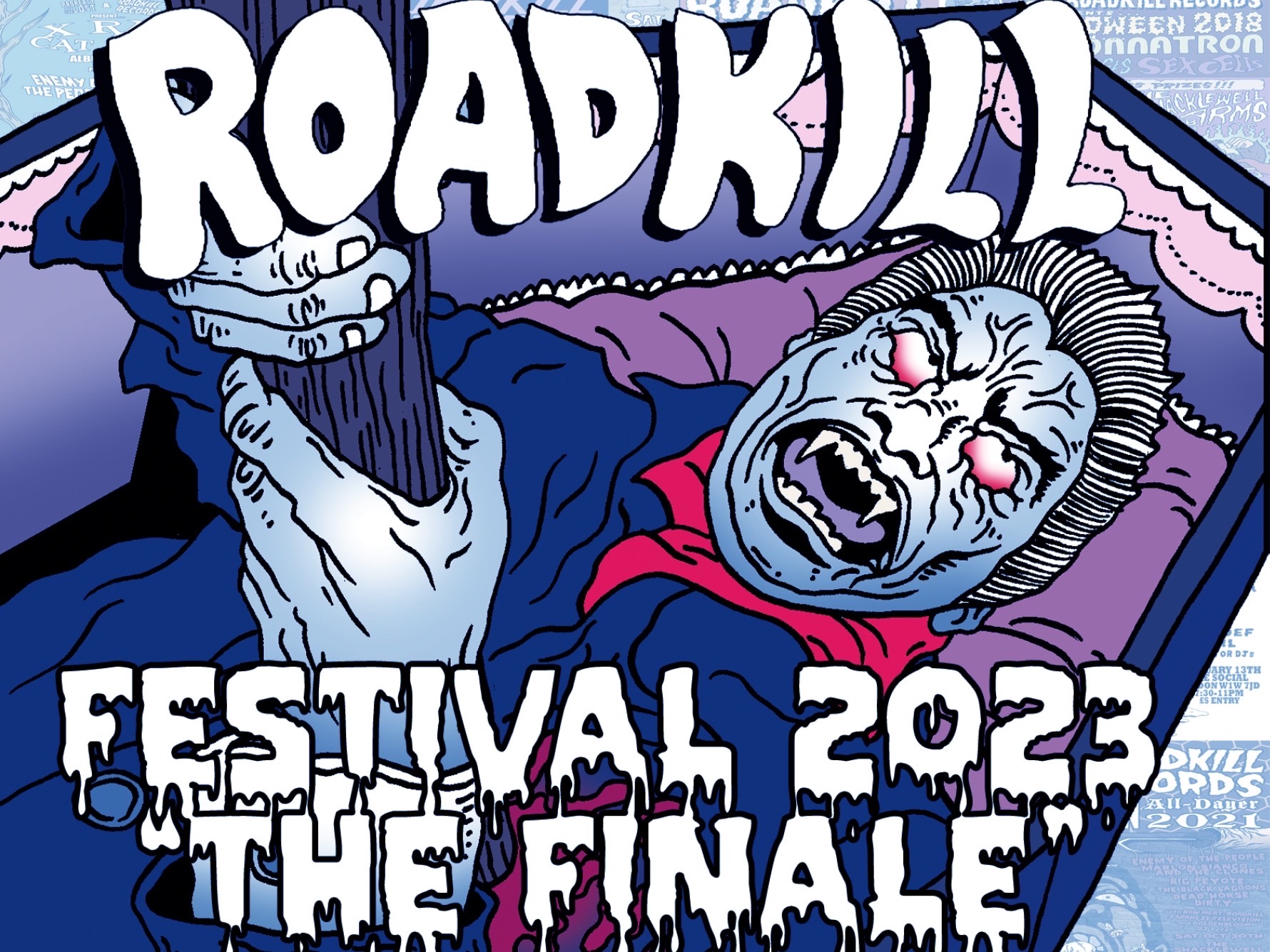 Our great friends Roadkill Records are calling it a day. The London based DIY label and club night have been a main stay of the rock n roll underground for so long and it will be a sad day but we're helping them celebrate the amazing history with one final hurrah on Friday 19th. We'll be playing a vinyl only set of 80s bangers on the Saturday.
Roadkill were the first promoter to put us on live and we played our fourth show for them in March this year. We love you Josh, Chris and Jake and we'll miss you!
Wednesday 23rd August RELEASE DAY for "Hoover Damned"!
Our new single drops! Accompanied by our DIY video and b-side "Pebbles" sung by Somrata, "Hoover Damned" hits all streaming and digital platforms at midnight your time. This song has been a mainstay of our live set for the past year or so and we love it very much. We hope you do too!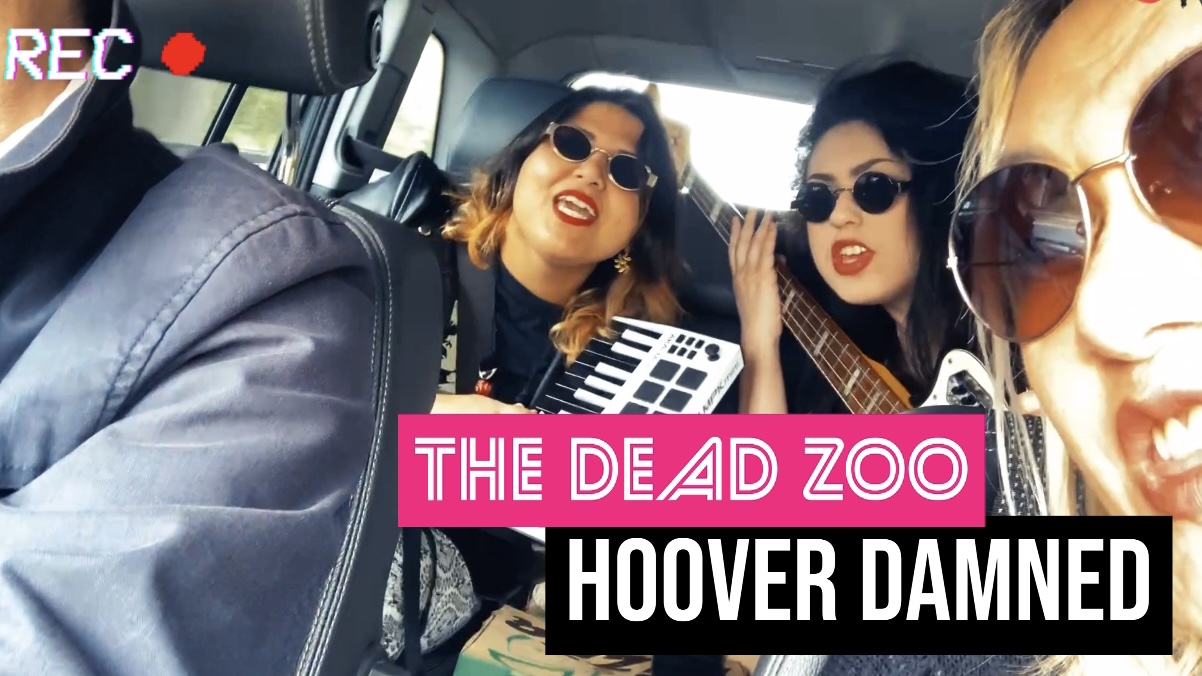 Thursday 24th August RELEASE PARTY at Walthamstow Trades Hall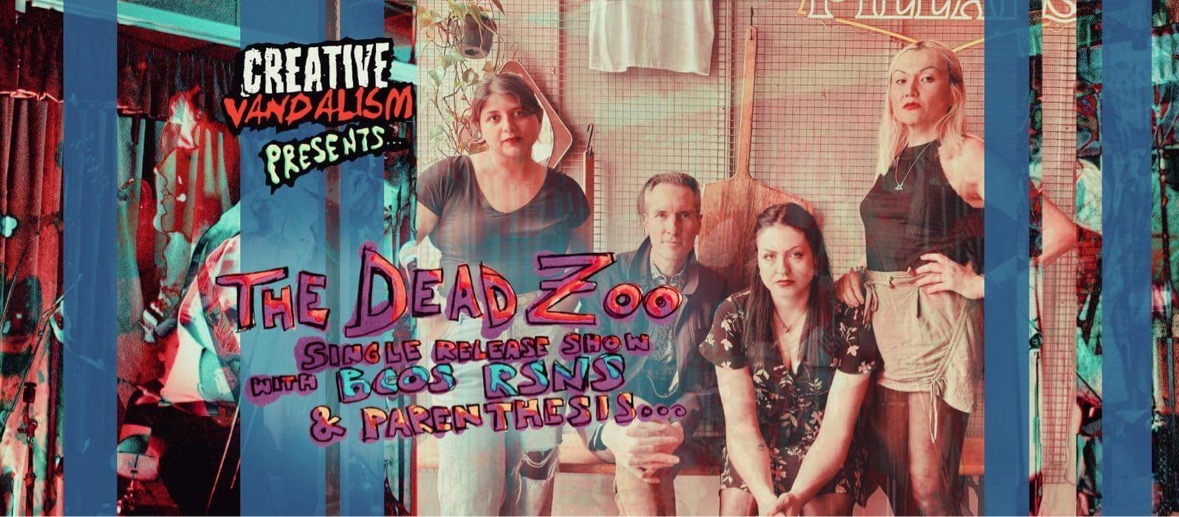 We're stoked to be sharing a stage with our amazing friends Bcos Rsns and Parenthesis… at the beautiful Walthamstow Trades Hall to launch the single. We really hope you can make it down and help us make it a night to remember!
And on and on…
…we go! We're only just getting started. We've got 8 more songs mixed and ready to go and more in the pipeline and more shows to come in the autumn. The Dead is only just beginning to Zoo!
Gabby, Som, Jon and Kaoru x
---
Why not sign up to our newsletter and get these hot items in your box every two months or so? Just use the form at the bottom of the page 👀⬇️